Evo Gt Helmet Encke Matte Anthracite / Yellow / Black
Regular price
$509.99
$382.49
+
LOYALTY MEMBERS receive

1912

Points
EVO-GT Always the reference. The ultimate evolution of the original EVO concept. SHARK, the creator of the EVO concept, goes even further with a «Grand Touring» model of its new modular helmet: the EVO-GT. Always comfortable, whether in the full-face or jet position, the EVO-GT is the latest addition to the EVO concept.
As comfortable in the jet as in the full face position, this premium model benefits from the latest SHARK innovations to satisfy the most demanding users. Rugged, comfortable and practical, the motorcycle EVO-GT helmet eats up the miles: it is the ideal partner whatever the route! Switching from a jet to a full face helmet has never been so easy and safe.

Unequaled premium comfort both statically and dynamically. This new generation modular benefits from the patented Auto-up & Auto-down shortcut system, which allows the screen to automatically rise when the chin bar is adjusted.

Equipped with a Class 1 optical screen, it offers incomparable quality of vision. The EVO-GT is equipped with the "V-Tech Locking System" which allows optimised locking of the chin bar for increased safety and ergonomics.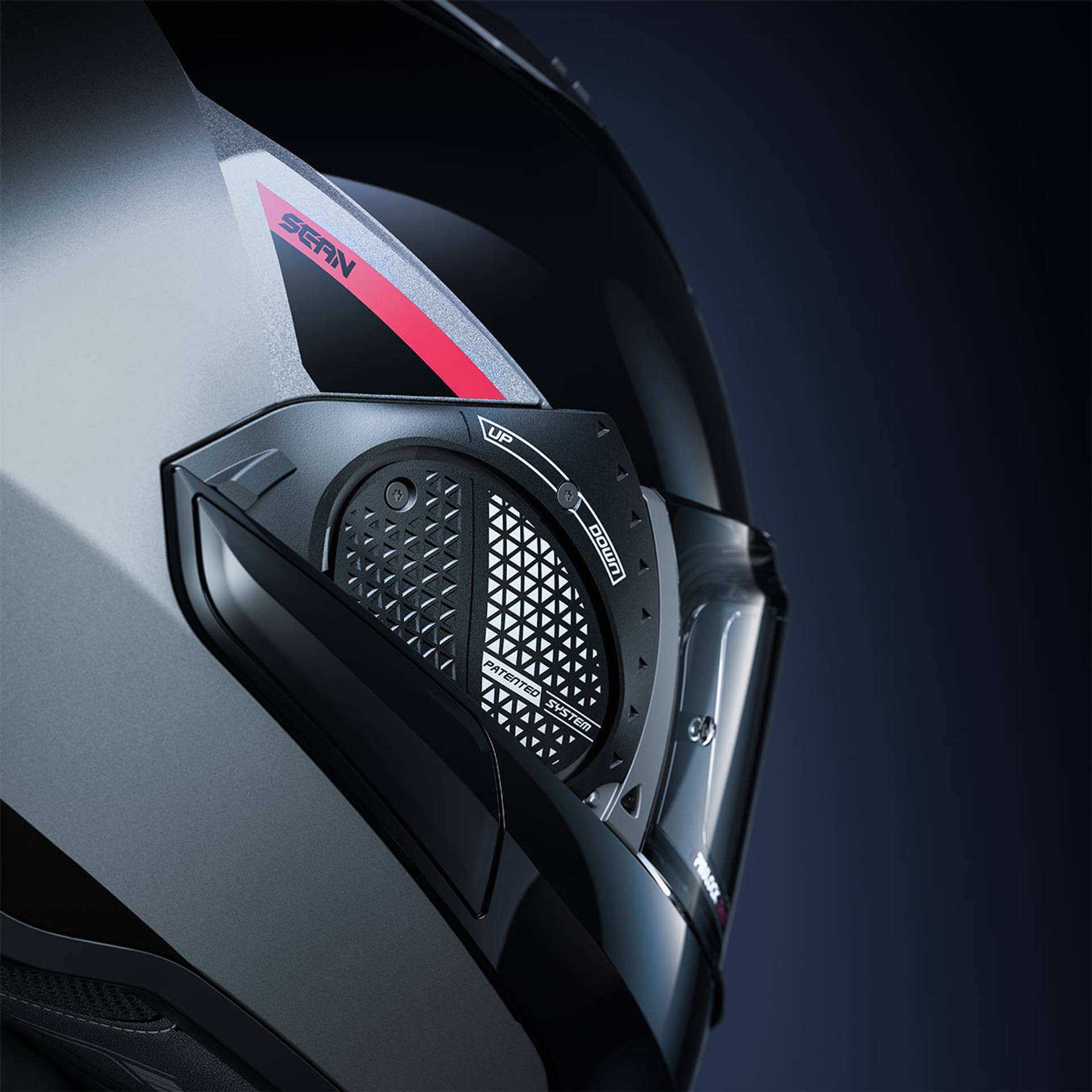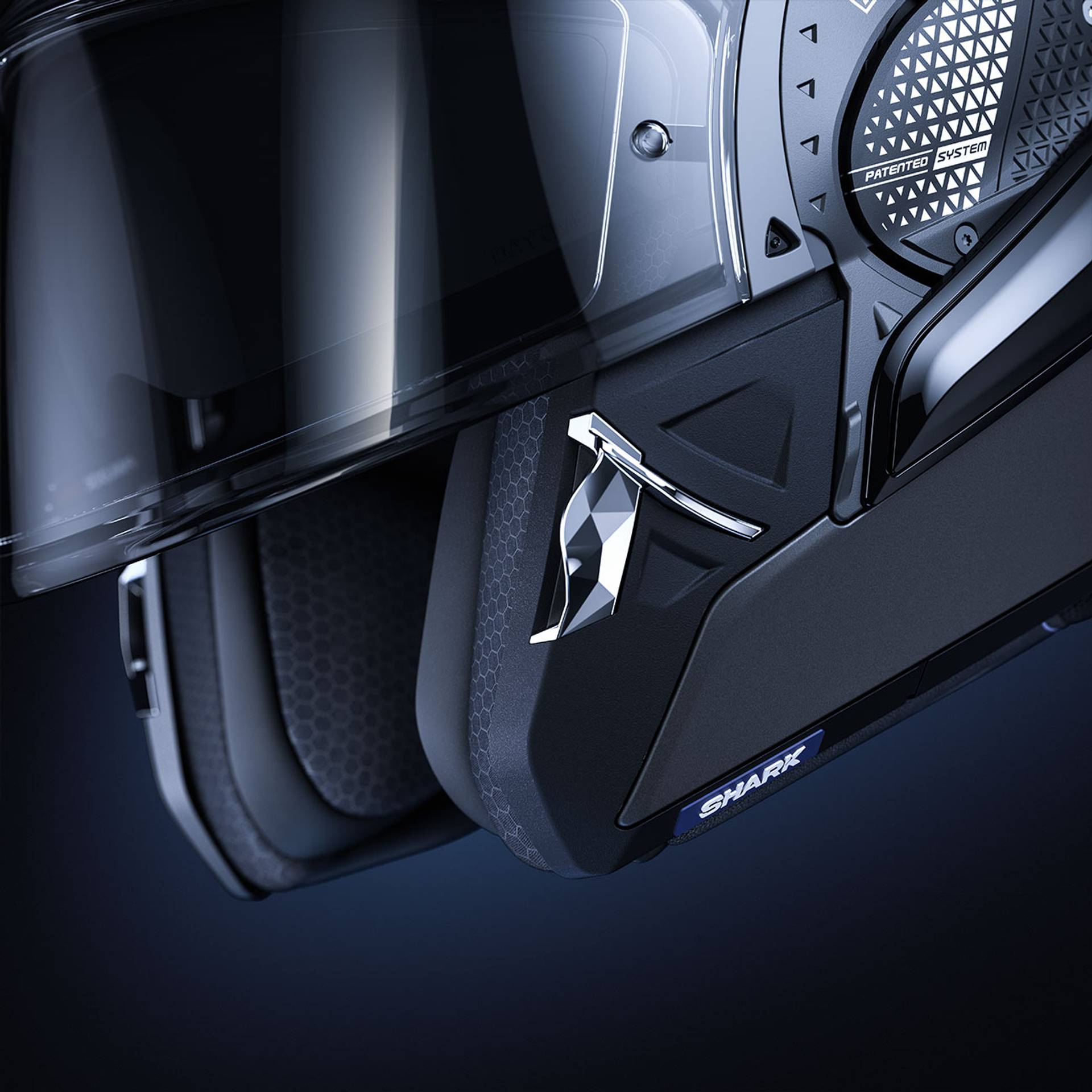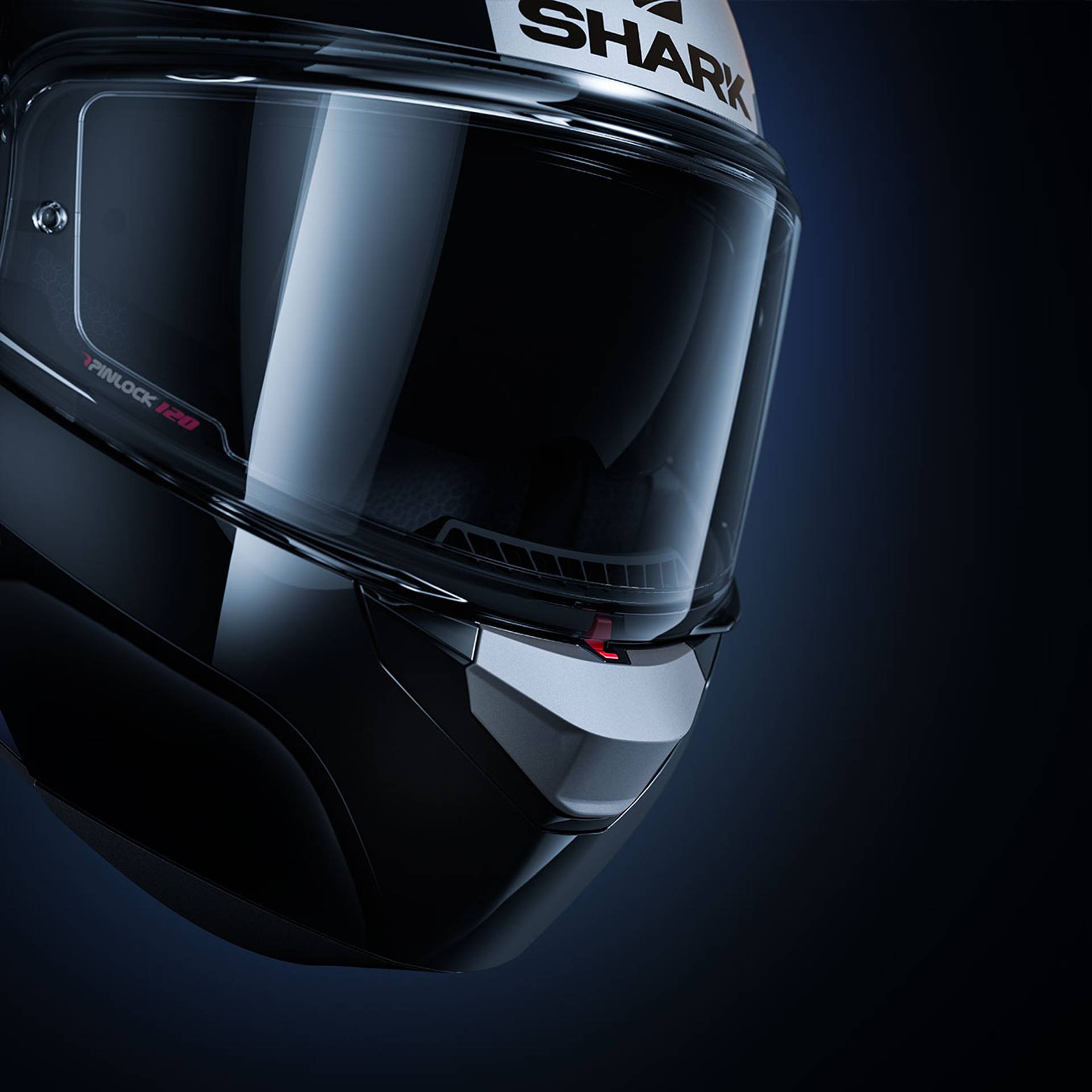 SHARK INNOVATION
Your modular helmet according to your needs and by means of a patented "Auto-Up" & "Auto-Down" chin guard tilting system to easily switch from a full-face helmet to a jet helmet. In 2007, SHARK's R&D design office breaks the codes of the equipment market and invents the 1st model of modular helmet legitimised by obtaining a double official approval. To this day, the EVO concept remains the benchmark for modular helmets.
OUTSTANDING PROTECTION
The EVO-GT is equipped with the V-Tech Locking System, which optimises the locking of the chin guard in each of its positions: jet or full.
OPTICAL QUALITY
The optical class 1 main visor is predisposed to receive a premium anti-fog film: Pinlock 120 Max Vision®. For more visibility in bright weather, a UV380 certified and anti-scratch treated sun visor is accessible from a simple control located centrally on the top of the helmet.
Specifications
Specifications